Candidate for Deletion
This page has been marked for deletion for the following reason(s):
Under 20 Sentence Minimum, Bad grammar, spelling, and punctuation, Relation to Canon Characters(?), No Ownership Stated
As per our policy, the page's owner has one month to fix its problems before it will be deleted.
Remember to check what links here and the page history before deletion.
1How does this work? 2I just put info? ok 3 4 5well hes half monster because Gaster made a soul to fuse with his when he was dieing 6He also has a crush on sans he keeps hidden 7In my universe for undertale sans looks after Dylan in snowdin 8coz he likes him too 9sorry if this is cringy 10anyway 11Idk anything else I can put here 12 13 14 15 16 17 18this is a WIP 19that's all so ffar 20 21
22Dylan: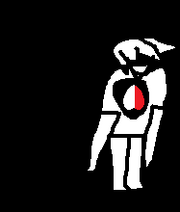 Ad blocker interference detected!
Wikia is a free-to-use site that makes money from advertising. We have a modified experience for viewers using ad blockers

Wikia is not accessible if you've made further modifications. Remove the custom ad blocker rule(s) and the page will load as expected.