Profile
Japis Is a lazy comedian with determination he is usually seen wearing headphones he lives in temmie village and draws manga they also wear a red jacket and hangs out with the temmies and listens to music and draws magna.
Where they live
Temmie Village.
Gender
Male
Age
16
Likes
Puns and ketchup.
Dislikes
seeing his friends die.
What his does
draws magna and listens to music on his headphones.
Relationships
Temmie/Papiro/Sans/Papyrus
Apprance
He is a skeleton wearing headphones and wears a red jacket and usually draws magna.
Triva
the word japis is in spanish.
Powers
/Bones/Soul turning
Boss Theme
FRANDERLOVANIA:https://soundcloud.com/franco-nico-dowhopolyj/franderlovania-scary-version-o-v2-made-in-lbp
Gallery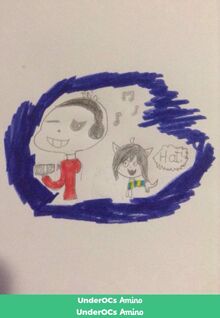 Ad blocker interference detected!
Wikia is a free-to-use site that makes money from advertising. We have a modified experience for viewers using ad blockers

Wikia is not accessible if you've made further modifications. Remove the custom ad blocker rule(s) and the page will load as expected.